Page 226 - B-ALL 28 eng
P. 226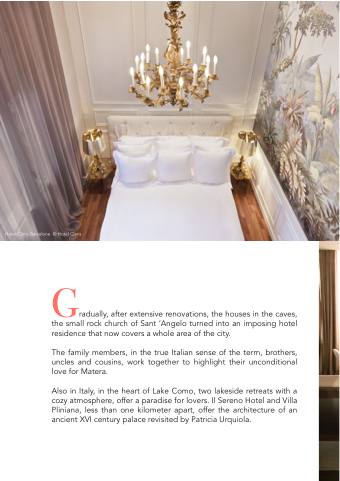 Hotel Claris Barcelone © Hotel Claris
Gradually, after extensive renovations, the houses in the caves, the small rock church of Sant 'Angelo turned into an imposing hotel residence that now covers a whole area of the city.
The family members, in the true Italian sense of the term, brothers, uncles and cousins, work together to highlight their unconditional love for Matera.
Also in Italy, in the heart of Lake Como, two lakeside retreats with a cozy atmosphere, offer a paradise for lovers. Il Sereno Hotel and Villa Pliniana, less than one kilometer apart, offer the architecture of an ancient XVI century palace revisited by Patricia Urquiola.